15 years of research and transfer
The research centres Basque Center for Applied Mathematics (BCAM), Basque Centre For Climate Change (BC3) and Basque Center on Cognition, Brain and Language (BCBL) are celebrating their 15th anniversary with a programme of activities for the whole family.
15 years of research and transfer
BCAM is the research center on applied mathematics created with the support of the Basque Government and the University of the Basque Country.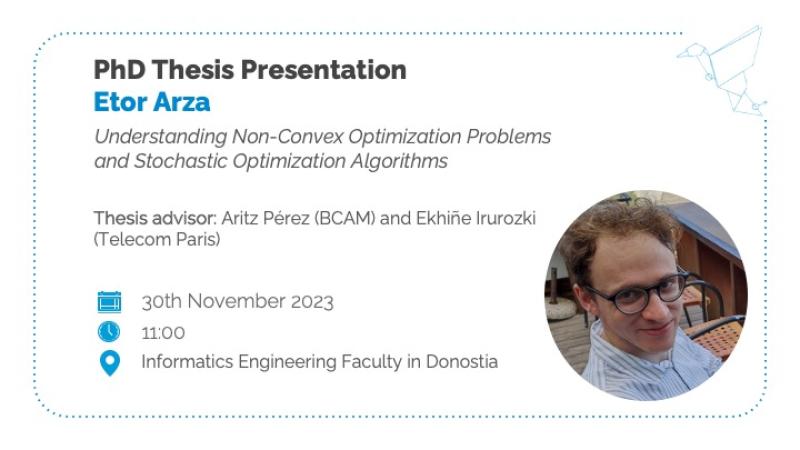 BCAM people, Research
Etor Arza will defend his thesis on Thursday 30 November
The defense will take place at the Informatics Engineering Faculty in D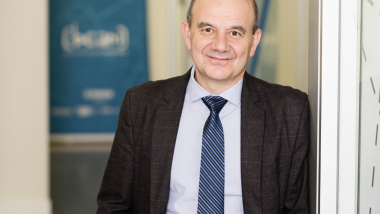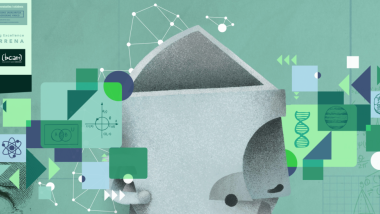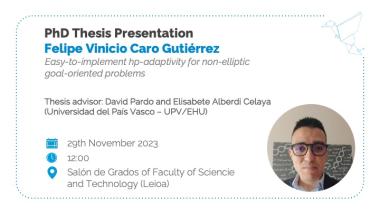 Pagnini, G.; Dahlenburg, M. (2023-11-15)
We derive a Sturm–Liouville system of equations for the exact calculation of the survival probability in first-passage time problems. This system is the one associated with the Wiener–Hopf integral equation obtained from the...
Morelli, S.; Huber, M.; Tavakoli, A. (2023-10-25)
We introduce two families of criteria for detecting and quantifying the entanglement of a bipartite quantum state of arbitrary local dimension. The first is based on measurements in mutually unbiased bases and the second is ...
Steindorf, V.; Oliva, S.; Stollenwerk, N.; Aguiar, M. (2024-01-01)
Important biological features of viral infectious diseases caused by multiple agents with interacting strain dynamics continue to pose challenges for mathematical modelling development. Motivated by dengue fever epidemiology...
Saldaña, F.; Kebir, A.; Camacho-Gutiérrez, J. A.; Aguiar, M. (2023-12-01)
The choice of the objective functional in optimization problems coming from biomedical and epidemiological applications plays a key role in optimal control outcomes. In this study, we investigate the role of the objective fu...